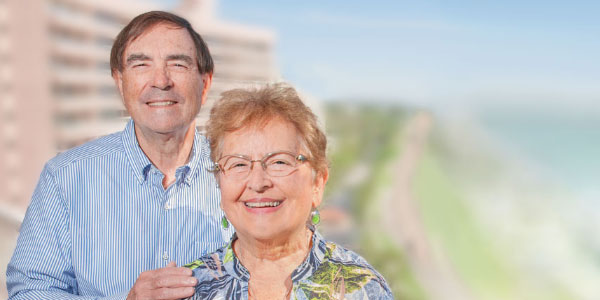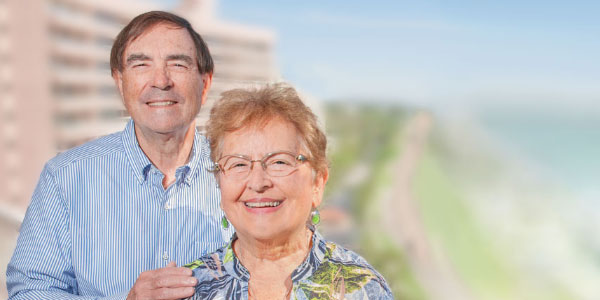 Spring 2019 - Each year, thousands of Baylor students participate in Missions Week, which brings missions organizations from all around the world to the Baylor campus.
During the event, students begin to understand the breadth of ways to serve, discover opportunities that connect with their calling and discern how they can use their gifts to participate in the greater work of the church. It's a scene that brings joy to Lynn and Jackie Harmon, two University of Missouri graduates who, through God's work, developed a deep connection to a university beyond their home state.
A family friend told them about Baylor when their daughter, Shanna Harmon O'Donnell (BS '90), was making her college decision. She ultimately chose to attend Baylor - a choice that proved life-changing and indeed life-giving to the whole Harmon family.
What the Harmons found was a university that wasn't merely Christian in name, but Christian in deed. "Actions speak louder than words," Jackie said. "We've stayed involved with Baylor because of who Baylor is, what their faculty represent and the quality of the people there."
A DEEP BOND
At Baylor, Shanna was quickly drawn to ministries like Baptist Student Union and eventually participated in numerous domestic mission trips. As a junior, she served as co-chair of Missions Emphasis Week.
Along the way, the Harmons discovered Baylor's caring community was real. When Shanna faced challenges, members of Baylor's faculty and staff were there to show support and provide care that made a meaningful impact.
"When we became able to make gifts," Lynn said, "we realized Baylor was extremely important to our family."
Motivated by their daughter's experiences, the Harmons permanently endowed Missions Week in 2004 through the establishment of the Lynn A. and Jacqueline S. Harmon Endowed Fund for Mission Week, which provides a permanent source of funds to enhance and expand the many ways Missions Week plants seeds of service in the hearts of students.
A LASTING GIFT
"We really emphasized the endowment aspect of giving," Lynn said. "We realized that Missions Week is something that would grow and evolve, and our intention is to provide a consistent revenue for that activity. It influenced our daughter, Shanna, and has been well received by students since then. We might not always have current income to fund that activity, but we could fund an endowment to spin off future revenues."
In addition to the endowed fund, the Harmons will endow a chair in Family and Consumer Sciences through a planned charitable remainder trust gift, the Shanna Harmon O'Donnell Endowed Chair in Family and Consumer Sciences, as well as a scholarship fund to enable students from Missouri to attend Baylor.
In different ways, the Harmons are gratefully supporting the university that not only nurtured their daughter, but four grandchildren as well.
"It doesn't matter the amount, when you consider what you're giving to it's important to know it will be used well," Jackie said. "We've been very pleased with Baylor's stewardship."