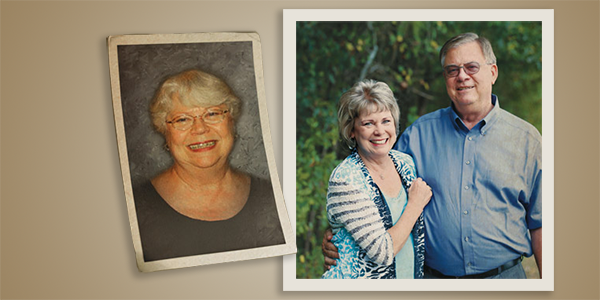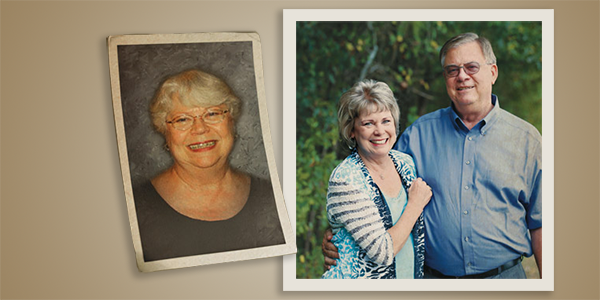 If you were to page through an old Houston Society of Exploration Geophysicists yearbook from the 1970s or 80s, you'd see pages of photos of serious-looking men, united by their work in oil, space exploration and other industries that shaped Houston both then and now.
But one picture in particular would stand out. It's a photograph of Benegene Gann Kring (BA '66) - a rare woman among all the men. In life, just like in that yearbook, Benegene couldn't help but stand out.
"She was a trailblazer," said her brother, Tom Gann (BBA '68, MBA '72), "but you can't describe her with one simple word. She was amazing."
Natalie Gann Crowson (BA '74), Benegene and Tom's sister, describes her as "unbelievable. She was adventurous. She wasn't afraid of anything."
Remembering their sister, Tom and Natalie use words like generous, spirited, organized, role model, leader, teacher, and humble to describe her. Only a year after a long battle with breast cancer claimed Benegene's life, in October 2012, it's clear that her life continues to resonate.
"Anything that she loved, she shared," Natalie remembers. "Her enthusiasm, her travel, her love, even her monies and assets, she shared. She was always taking friends and family on trips, organizing parties and inviting people to share."
Benegene's career with ExxonMobil - where she was one of just three women geophysicists when she arrived - was marked by many significant projects that took her all over the globe. The impact she had on individuals she worked with during her career and the many friends she made and cherished caused an overflow crowd at her memorial service. But as important as her professional achievements were, she also had an impact on the people in her hometown of Lufkin, Texas, where she was a charter member of Denman Avenue Baptist Church, helped with her high school class reunion and organized the annual gatherings of her Girl Scout Troop.
"She kept up with everyone," Tom said. "Old friends from Baylor, family, co-workers - she connected people. It was a thrill for us to see them all show up for her memorial service."
The outpouring of love was a fitting tribute to someone who gave so much. When Benegene died, she left gifts to numerous surprised friends and family members, including cousins, college roommates, nieces, longtime nail technician, and even her loyal lawn maintenance man.
A love for Baylor
In addition to bequests to Angelina College, to more fully fund an endowment established in her mother's memory, and to the Lufkin High School Alumni Association, to fund an endowment in her grandfather's memory, she also gave to Baylor, establishing with the bulk of her estate the Benegene Gann Kring Endowed Fund for General Operating Expenses. The fund is designated for Baylor's use wherever there is the greatest need, as Benegene wanted to give Baylor maximum flexibility in applying her gift to the University's priorities and opportunities.
"Even now, she's teaching us how to do things, teaching us how to give," Tom said. "She wouldn't give money to an organization she didn't believe in. And she loved Baylor throughout her whole life - shared that love with us and modeled it."
While a perpetual endowment could be proof enough of her abiding love for Benegene's alma mater, Natalie owns a cherished letter from one of her sister's college roommates revealing that Benegene also loved to share Baylor.
"No matter where she went," the letter reads, "she would always tell people how proud she was to be from Baylor. After we graduated, she organized a girls' weekend for those of us from the Baylor days. She encouraged teens to come to Baylor."
While reading the tribute, Tom and Natalie both had tears in their eyes as the letter drew to a close: "Benegene loved to travel and chose some out-of-the-way places, but I think I know where she is now. I think she's organizing Baylor alumni and singing 'That Good Old Baylor Line' in heaven."