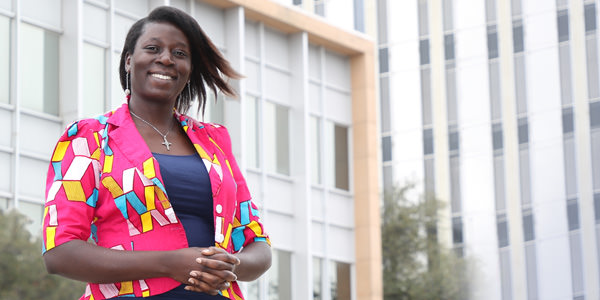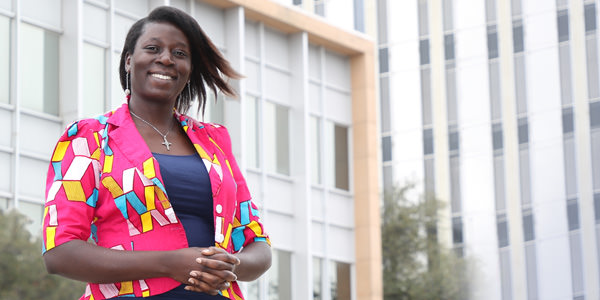 Belinda Onyango has devoted her adult life to serving the children of her native Kenya. When she was just out of high school, Belinda began volunteering with Buckner International in her hometown of Busia. A staff position soon followed as a result of her demonstrated passion for service.
That same passion has propelled Belinda's continued development - most recently as a Marilyn McLerran Souchek Scholarship recipient and graduate student in social work at Baylor University - in pursuit of her Christian calling.
The path to Baylor
During her ten years with Buckner, spent most recently in Nairobi, Belinda saved for and completed her undergraduate education in counseling and psychology. An introduction to the field of social work by American volunteers - prompted by her inquiries about how best to serve children in need - shaped Belinda's vision for the future.
A path forward emerged when she discovered Baylor through a local acquaintance who had attended the University on scholarship.
Baylor's Christian mission was central to Belinda's decision to apply for the Global Mission Leadership Initiative, a program within the Diana R. Garland School of Social Work dedicated to Christ-centered international development that allows communities around the world to thrive.
An experienced servant-leader motivated by faith, Belinda appreciates how the program strengthens both her skills and her practice of faith in action. "Servant leadership is identifying with the person in need and walking with them through that experience," she said. "That is the example of Jesus."
New opportunities
A Baylor student since July 2017, Belinda is grateful for the Souchek scholarship that allows her to pursue her calling. In contrast to her undergraduate years, she is now able to fully immerse herself in her studies, spared from constant worry about finances.
Belinda also appreciates how the chance to study abroad in a new environment and participate in cross-cultural exchange has illuminated new perspectives, while the social work internship experience "gives skills and opens up your mind to gain ideas about how things are done differently."
With the knowledge, experience and clinical skills gained at Baylor, Belinda plans to return to Buckner Kenya and develop a program for special needs children.
"When we talk about empowering our communities and people, we should look at acts like what the Soucheks have done through creating their scholarship," Belinda said. "When you invest in people, it goes a long way in bringing change in their lives and their communities."