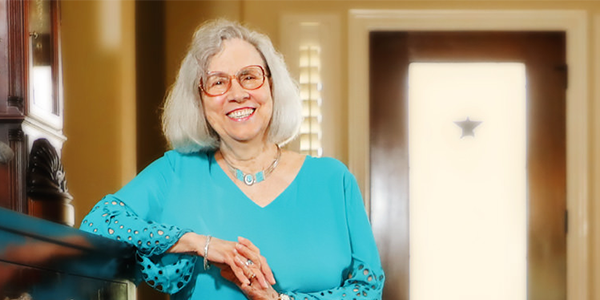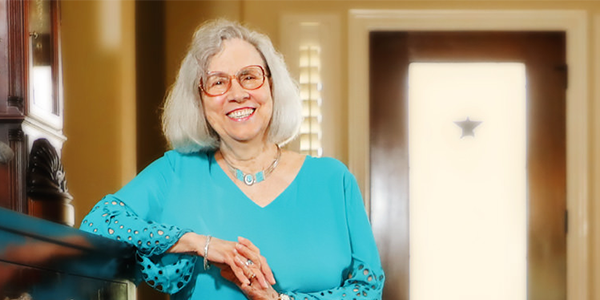 ALUMNA USES ESTATE GIFT TO CREATE A LEGACY AT HER "HOME"
Fall 2017 - As the daughter of a Navy officer, Kerry Crider Towle (BA '66) spent her childhood on the go. Every two years, the Criders followed naval assignments to a new location, across the United States and in Canada. She lived in far-flung locations like Key West, Newfoundland, Washington, D.C., and New Orleans.
But throughout her travels, one thing never changed - Baylor has always been the place she's called home.
"There was a contrast for me between always moving to a new city, adapting and meeting new people, with the long-term continuity I shared with Baylor, no matter where we were," Kerry said.
That commitment was rooted in a family-wide love for Baylor. Kerry was born in Waco, and both parents attended the University in the days leading up to World War II. Even as her father's job took her far away from Central Texas, the Criders would come back to visit her grandparents - visits that often included a trip to the Baylor campus.
FROM WACO TO WASHINGTON
When the time came to choose a college, Baylor was the natural choice. She majored in history and English, served on the Student Senate, was chairman of the Academic Affairs Committee, served with Delta Alpha Pi and was a part of two honor societies, Alpha Chi and Mortar Board.
Her four years on campus represented the longest she had ever lived in once place. They also prepared her for a long career in public service. A few years after graduation, she moved to the Washington, D.C., area to work for a number of federal agencies, including the Veterans Administration and Social Security Administration (SSA).
Although far from Baylor's campus, she stayed close to her alma mater throughout her years in Washington. When she surveyed the opportunities presented her - which included serving as a Senior Legislative Specialist for the SSA and writing papers to be presented to Congress - her desire to make those opportunities accessible to others led her to give to her alma mater.
"Everyone is a product of their experiences," Kerry said, "and I want other students to be able to share in some of the experiences I had, both at Baylor and in Washington."
A LASTING LEGACY
Kerry has funded two scholarships - the Cranfill-Crider Endowed Scholarship Fund in the Colleges of Arts and Sciences, named after her father, Kenneth ('39), and mother, M. Grace (BA '41) Cranfill-Crider, as well as the Kerry L. Crider Towle Endowed Scholarship Fund for Washington, D.C., and State Internship in the Honors College. The Washington, D.C., Scholarship will enable future students to participate in government internships and help prepare them for a federal career themselves.
The Washington scholarship will be funded through an estate gift. For Kerry, bequeathing a portion of her estate to Baylor was a simple way to make a lasting difference in the lives of future students.
"Giving an estate gift was an easy decision, because I could afford it," she says with a laugh. "It's convenient. It's not burdensome. When I began to give to Baylor, I found you could start small and get into the habit of giving. As you get into the habit, you learn other ways you can give that make a difference."
Her gift will enable future students to build a path of their own, whether on campus or in the nation's capital, but she hopes they follow her example in one specific way. "I hope others will see the importance of giving back," she said. "When you build that habit, you just don't want to stop."