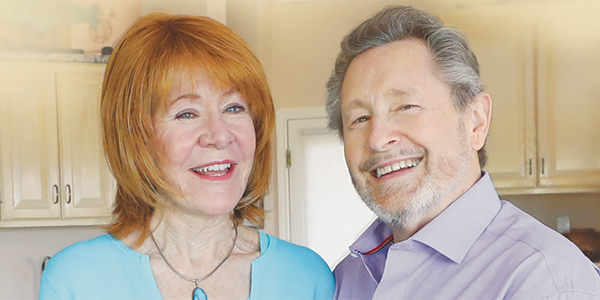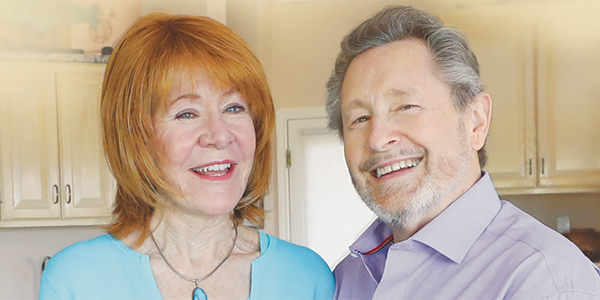 Spring 2017 - The stories of Ronda Dale Massey (BA, '68) and Preston Kirk (BA, '68) first intersected at Baylor, where the two Waco-area natives met while pursuing a new chapter in life and learning as first-generation college students.
Decades later, they have tales to tell. But for all their adventures together, the Kirks' Baylor experience remains a key source of identity and has inspired them to leave a legacy for future students by making a planned gift that will provide financial support for generations to come.
CHARACTER DEVELOPMENT
With her parents' encouragement, Ronda attended Baylor on a National Defense Student Loan to study business and English. She worked for the Ex-Students Association to cover her incidental expenses. Upon the untimely death of her father, her mother worked nights at the post office to help pay for Ronda's textbooks.
Preston entered Baylor intent on becoming an actor. An avid writer, he changed his major to journalism with minors in theatre and English. He served as president of the English honorary fraternity, Sigma Tau Delta, and wrote for the Baylor Lariat.
He met Ronda while he worked at the Baylor bookstore, where his mother also worked to help reduce his tuition. His mother's designation as a Baylor Alumna by Choice many years later was a meaningful tribute, made at Preston's request in honor of her sacrifices on his behalf.
A rewarding career in journalism and public relations followed for Preston, who served as a field reporter, the founding editor of several publications and a corporate PR executive before launching his own PR consulting firm.
Ronda worked for Humble Oil and as an assistant controller for a Houston-area mega-developer. She went on to earn a Master of Finance from UT Dallas and pursued financial planning and retail business ventures. She credits Preston with giving her the courage to try new things - most recently, acting.
SETTING THE STAGE
Today the Kirks are embracing a new stage of life. Actually, they are onstage and loving it. Recruited to audition by their local theater, Preston was again bitten by the acting bug. Before long, Ronda also was. They have since expanded their repertoire with an impressive array of movies, TV series and commercials.
Now pursuing their shared avocation and enjoying the fruits of their labor, the Kirks are mindful of their roots. Through their estate plans, the Kirks have made a planned gift to Baylor showing their commitment to future journalism and theatre students as well as those who struggle to continue college when they lose a parent.
"Baylor was a turning point for me. I wanted to give back because I knew the struggle of paying for education," Preston said.
Lifelong Baptists, the couple values Baylor's Christian foundation and its impact on their lives. Their legacy secured, they continue to live life to the fullest where the plot thickens, the prose flows and the possibilities beckon.