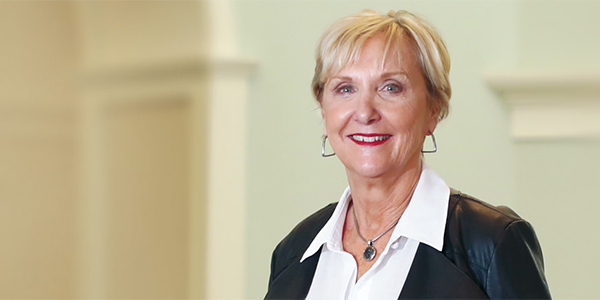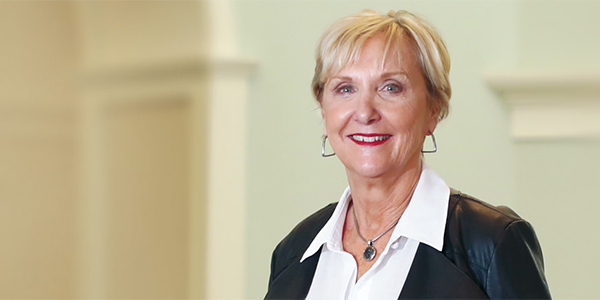 Spring 2017 - Tommy Minter (BBA '62) was a Baylor legend who never saw himself that way. Although he told his wife, Nancy, about his playing days as a dual-sport athlete in football and track and field at Baylor University, it wasn't until she met his former teammates at reunions and came across old newspaper clippings that she realized the extent of his on-field exploits.
"Tommy never wanted to brag," Nancy remembered. "That wasn't his way. But we'd come back for games, and his teammates and friends would start telling me stories. I'd say, 'Why didn't you tell me this?' When he received the letter from Baylor saying he was going to be inducted into the Baylor Athletic Hall of Fame in 1999, he didn't believe it."
A BELOVED MAN
From talking to those who knew him not only as an athlete, it's apparent that Tommy Minter also was a hall of famer off the field - known for the genuine person that he was. When he died in an auto accident in 2013, it dealt a blow to both his immediate family and the widespread Baylor Family.
"Baylor was his family, too," Nancy said. "His coaches were father figures, and his teammates meant so much to him. So many of them reached out after the accident. I think that's because of who Tommy was. He was a natural leader. He never knew a stranger, and he was always happy to see you."
On the football field and on the track, he was a star. He helped lead the Bears to a 1960 Southwest Conference track and field outdoor championship against a much larger Texas team. Equally skilled as a defensive back on the gridiron, he went on to play three years in the NFL after graduation.
His post-athletic business career took him to California, where he and Nancy spent the majority of their 33 years together. But, even on the West Coast, Baylor always kept calling him back - a calling he passed on to Nancy.
"Several months after his death, I was drawn to Baylor University and Waco," Nancy said. Now serving as coordinator of the Portal to the Public at Baylor's Mayborn Museum Complex, Nancy felt a need to be close to the campus community that her husband had so loved.
FOLLOWING A CALLING
However, moving to Waco wasn't enough. Nancy also felt the call to give back.
"Tommy grew up without many resources, but he was able to attend Baylor with the help of football and track scholarships," she said. "I think Tommy would be honored to know that he inspired the creation of a scholarship to help others come to Baylor as well."
Nancy chose to honor Tommy with the formation of the Tommy E. and Nancilee Minter Endowed Athletic Scholarship Fund, which will be awarded to deserving student-athletes. She has left the gift in her will - a bequest that will extend Tommy's legacy for generations of future Bears.
It's a gift she hopes will inspire them to follow her late husband's example of excellence on and off the field.
"What I would tell future student-athletes receiving this scholarship," Nancy said, "is this: 'Our hope is that, as a Christian athlete, you'll be a team player with personal integrity, find success on and off the field and touch the hearts of others - just as Tommy did. May this be a kindness that we can share to make a difference in your life for years to come, and in the lives of those you will touch."