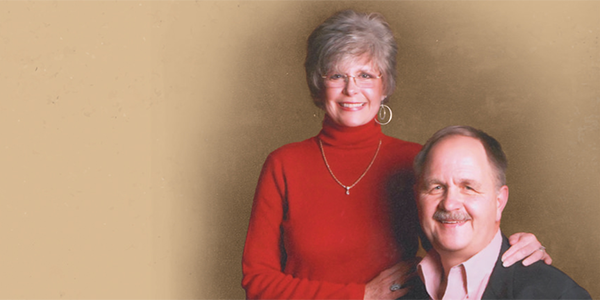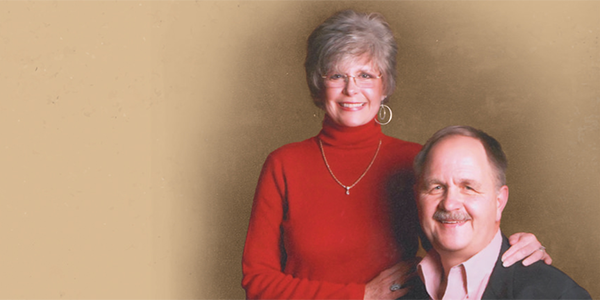 Fall 2016 - According to Laurie Nielsen, when she and her husband got married in 1978, "we didn't have two nickels to rub together." Now, almost four decades later, Laurie and Mark are counting their blessings and have made a provision in their estate planning that will allow future Baylor students to benefit from the successful careers the Nielsens have enjoyed.
"We wanted to make a gift that could help students many years from now," Laurie said.
"It gives me joy to know that when I'm gone, I'll be able to make a difference in someone's life."
Laurie (BSN '78) and Mark had previously made a gift to create the Laurie Kim Johnson Nielsen and Mark A. Nielsen Endowed Scholarship Fund at Baylor University's Louise Herrington School of Nursing — a merit and need-based scholarship that provides financial assistance to students who might not otherwise be able to attend Baylor.
By blending a bequest to Baylor in their will with their current annual giving, the Nielsens dynamically increased the power of their philanthropy.
"Our endowed scholarship fund is helping students now, but putting a gift toward the fund in our estate plans ensures that we can make an even bigger impact on people's lives," Mark said.
A BLESSED LIFE
Laurie and Mark met in Dallas, where she was completing her nursing studies at Baylor's nursing school campus and he was in medical school at the University of Texas Southwestern Medical Center after having earned an undergraduate degree from the Air Force Academy.
Laurie's father was a Baptist preacher in Chapel Hill, close to Tyler in East Texas. Growing up, she said, the family had a lot of love but not much money. "My parents sacrificed a lot to send me to college," she said. "The deal I had with my father was — I pass, he pays. I went to Baylor with a trunkful of homemade clothes, and my parents drove worn-out cars. I've never seen two parents more proud when I walked across the stage to get my degree."
After earning an MD in 1980 and finishing his urology residency in 1985, Mark completed his Air Force commitment. The couple then went on to establish a urology practice, Nielsen Urology, in Nacogdoches, with Laurie working alongside her husband as a part-time nurse. They closed the practice last December, but Mark has maintained his affiliation with the LSU Shreveport Department of Urology, the Overton Brooks VA Medical Center and, since 2008, the US Air Force Reserves.
Throughout their lives together, the Nielsens have made philanthropy a priority.
"We decided early on, before we got married, that we would give at least 10 percent back," Mark said. "We believe our willingness to give has led to the blessings we've experienced."
MAKING A DIFFERENCE
"I was not a cheerful giver. I fussed and cussed and carried on," Laurie said when describing how she and Mark came to decide to make an estate gift to Baylor.
"Growing up in a family that had very little financially, it took me a while to realize that you don't have to hold on to everything."
Mark said that, in addition to giving to their church and nonprofits in their community, giving back to their colleges was important.
"We both deeply value the education we received and believe the universities that prepared us for success should be recipients of our philanthropy," Mark said.
Reflecting on her Baylor education, Laurie said the University did an excellent job of giving her a well-rounded education grounded in the Christian principles that still form the foundation of her life today.
"Baylor put a desire in my heart to reach out to other people and serve them," she said. "I felt like it would be a blessing to help students who need some assistance to realize their dreams, and so I gave in honor of my mom and dad who were there for me. We want to perpetuate the blessings from God that we've received."